History is alive in Erie County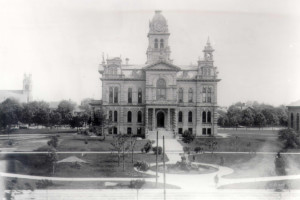 DISCOVER OUR HISTORY – Erie County was officially created by an act of the Ohio Legislature in 1838. It was formed from parts of Sandusky and Huron counties, and is named for the Erie, a tribe of Native Americans who once lived along the south shore of Lake Erie. Including Kelleys Island, it is the second smallest of Ohio's 88 counties in land area, only 252 square miles. With 374 square miles of Lake Erie and Sandusky Bay, the total legal size is 626 sq. miles.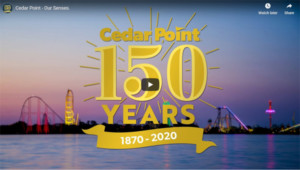 Celebrate Cedar Point's 150 year remarkable Anniversary with a trip down memory lane. Check out our vintage photo slideshow HERE.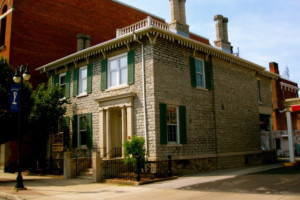 HISTORIC WALKING TOURS – We know that you have walked down our streets and wondered about some of the houses and businesses that you see.  Here is your chance to explore the various cities, townships and villages in Erie County through these amazing walking tours. View before and after pictures, discover tidbits about the old houses and buildings that you see, and explore the many hidden treasures that only the eye (or a camera) can capture.
The Underground Railroad   Washington Park   Downtown Sandusky   Virtual Downtown Sandusky   Kelleys Island    Vermilion Milan
HISTORIC MARKERS –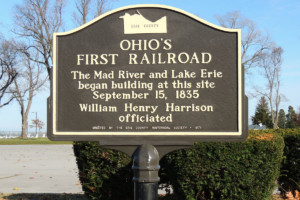 The Erie County Historical Society has worked hard to make sure that the Historic Markers located in Erie County are maintained. We have over 70 historic markers in Erie County. Some mark the locations of buildings or sites that are no longer there, others celebrate the long and varied history of buildings that are still in use. It is truly a trip down memory lane. We recently had several cleaned, stripped and repainted. Our historic sites should never be neglected.