2020 EVENTS & TOURS
We had so many great ideas, and then it all fell apart. Like every other organization we had to cancel some events and are looking to reschedule others.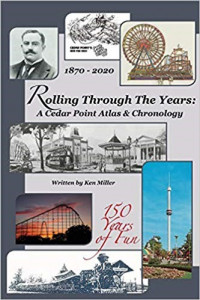 AUTHOR BOOK SIGNING – CANCELLED – We planned on hosting a book signing for the newest Cedar Point book, but had to cancel it. You can still explore Ken's remarkable accomplishment on his web site and be sure to order this incredible book.

Rolling Through The Years is a look back across time at the development and changes at the Worlds' Greatest Amusement Park. Author Ken Miller has spent the last seven years exploring the history of the resort. Magazine articles, museum archives, and over 100,000 newspaper articles spanning 200 years were examined for this detailed history of Cedar Point. Over 75 historical maps of the peninsula and over 1200 images are included in the book.
Rolling Through The Years is broken into two main sections.
In the first section the information is grouped by category.  Want to know how tall the Raptor roller coaster loop is? It's in there.  Want to know why the original location for the Cedar Point & Lake Erie Railroad was changed? It's in there.Want to know where the Demon Drop ride ended up? It's in there.  Want to know what year the G.A. Boeckling steamship was christened? It's in there.
In the second section the information is grouped chronologically.  Want to know what happened in 1982? It's in there. Year by year, the changes at the park are detailed.  Opening Day, Closing Day, rides opening, rides closing, show schedules, ticket prices, the map and artwork for that year, major events, trivia; it's in there.
 In the meantime – why not become a member? We still have that great $10 membership. Not only do you support us, but you get special event invitations and you get first notice about our events. this is important as often, space is limited. that's why we offer some Members Only events. You don't want to miss out.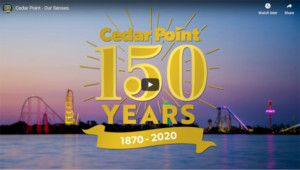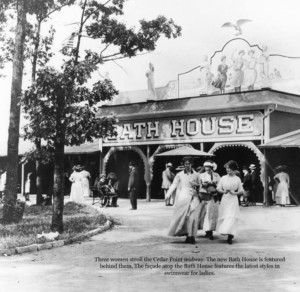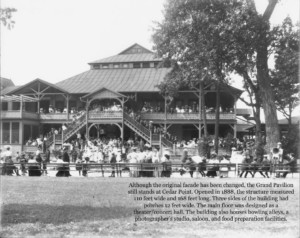 June 10 – TOUR CEDAR POINT'S HISTORIC SITES – CANCELLED –  We planned to visit some of the more historic sites in the park. This would be a MEMBERS ONLY event and will include admission to the park and a tour of the ballroom.
You can still take a tour of the park, as it was in day's past, through these photos.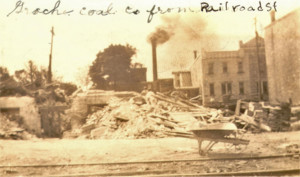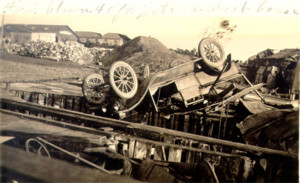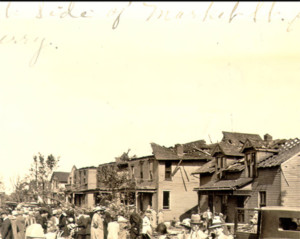 June 27 – 1924 TORNADO & SANDUSKY'S WATERFRONT TOUR – MAYBE STILL ON – Join Jeremy Angstadt of the Sandusky Library for a tour featuring before and after photos surrounding this devastating event in Sandusky's history. The tornado of June 28, 1924 began in Sandusky Bay. The storm hit downtown Sandusky, killing eight people and injuring 100. It then traveled east along the Lake Erie shoreline, causing even greater devastation in the city of Lorain, where more than 70 people were killed.
If Jeremy cannot do the physical tour, he is considering a virtual tour or maybe a video tour. Check back for updates.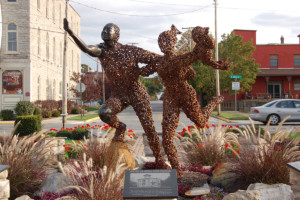 July 22 – 6 pm – UNDERGROUND RAILROAD TOUR – PROBABLY CANCELLED – CHECK BACK FOR UPDATES – Randy Koch and Mary Ann Groot will conduct another tour featuring the roll that Sandusky played in the Underground Railroad. This is one of our most popular tours.
In the meantime, why not check out our Underground Railroad Tour of Sandusky. It's not as good as the physical tour, it is still really interesting. CLICK HERE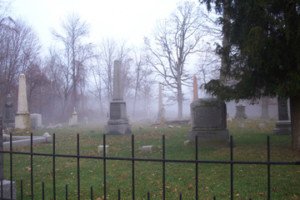 July 17 – TOUR THE KELLEYS ISLAND CEMETERY with Jeremy Angstadt of the Sandusky Library. This is the same weekend as Islandfest so there will be enough happening for you to make a day of it. Discover some of the more interesting history of this cemetery, which was established in 1854. 
You can take a short tour of the cemetery with this video: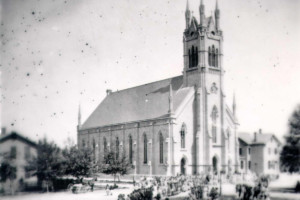 August – TOUR FOUR OF SANDUSKY'S MOST HISTORIC CHURCHES – PROBABLY CANCELLED – CHECK BACK FOR UPDATES – We are still working out the details, but we want to do a tour of four of Sandusky's most iconic churches. We are hoping for the Methodist, Zion, Congregational and Peter & Paul (pictured here) churches.  If it goes well, we want to do four more next year. Check our Facebook and website pages for updates on this tour.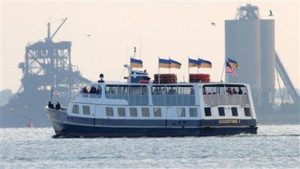 September 10 – 6-8 pm – WALK-IN-THE-WATER TOUR ON THE GOODTIME 1 – It's on our calendar – it should be on yours. Our 2019 cruise was so very successful, and so much fun, that we decided to do it again.
This time we are thinking of a tour of Sandusky Bay including a cruise past Johnson's Island. And yes, there will be different speakers and different perspectives on what you will be seeing. Watch for details and how to order tickets.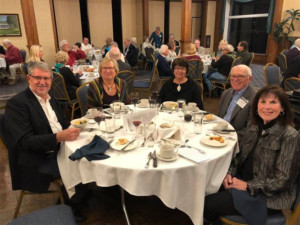 November 15 – OUR ANNUAL MEETING AT THE SANDUSKY YACHT CLUB – This is our last event until spring, and it is a doozy. We will have a guest speaker (we are working on it), a silent auction (because last year's auction was so interesting), another marvelous Sandusky Yacht Club buffet (we were so impressed with our new menu and couldn't get enough), and probably a few more surprises.
Check back for details and how to order your tickets for this event.