2019 DINNER AND ANNUAL MEETING
Sunday November 17, 2019 at the Sandusky Yacht Club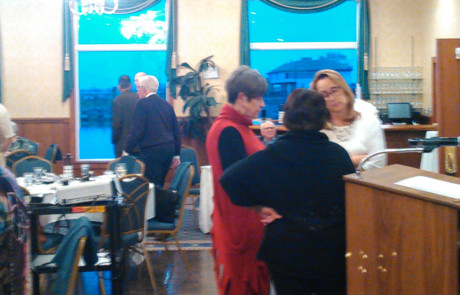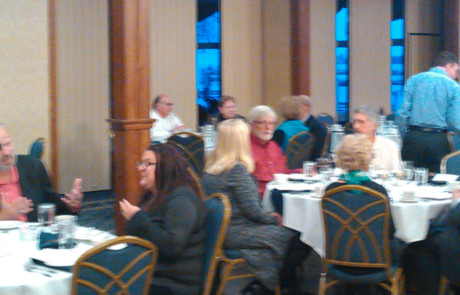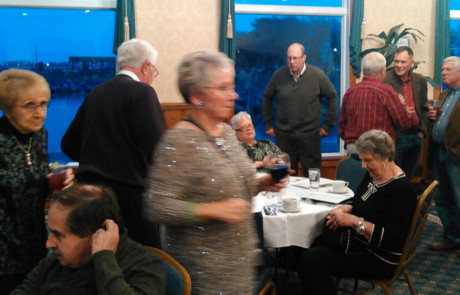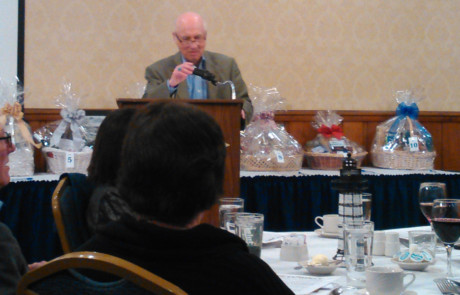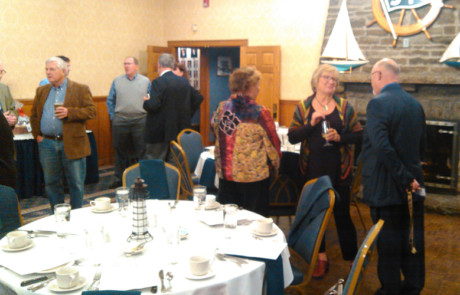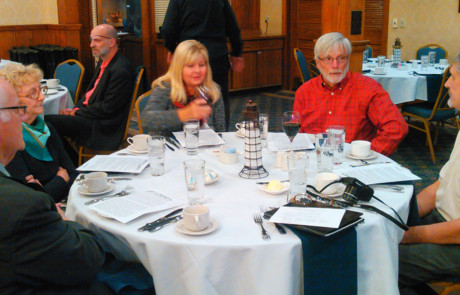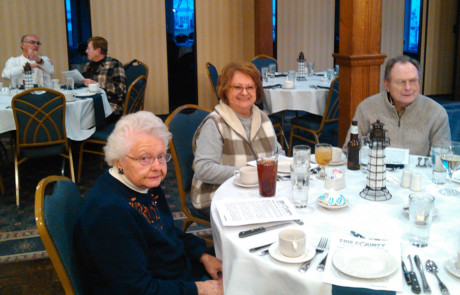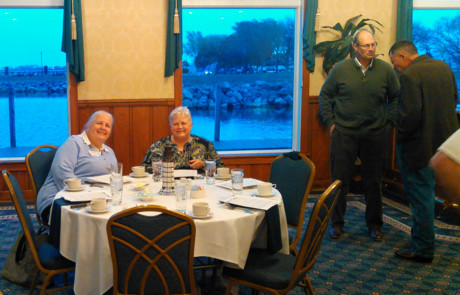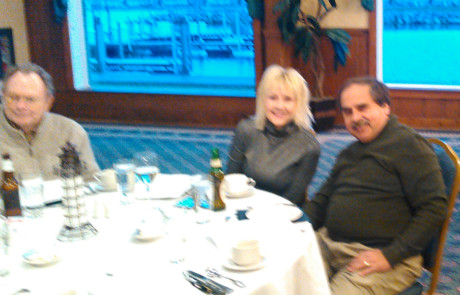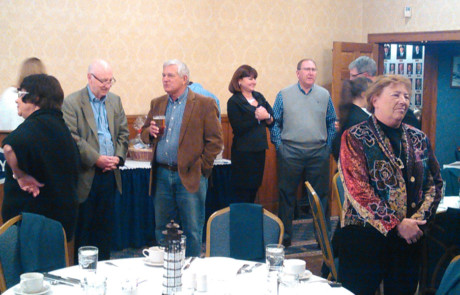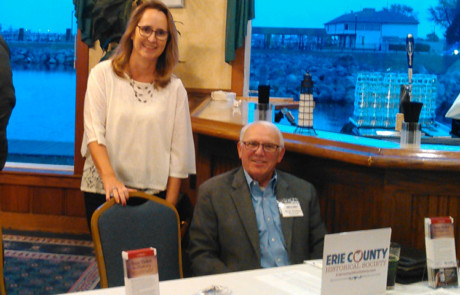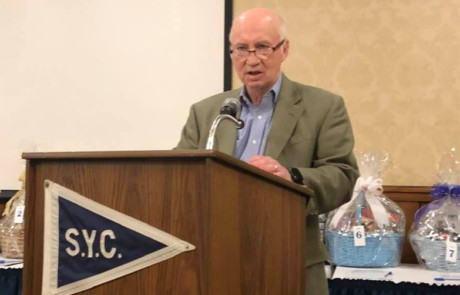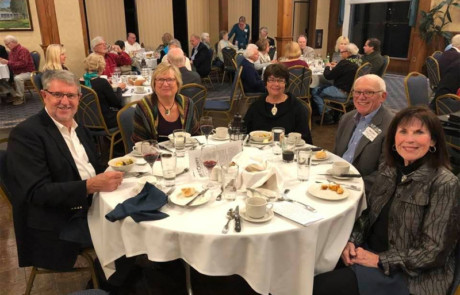 Program:
5:00    Social hour (cash bar) – We got to mingle and meet our fellow historians
5:30    General meeting and election of Board members and officers
6:00    Our magnificent dinner featured: rolls and a salad, a buffet of carved top sirloin, shrimp scampi, veggie pasta, herb roasted red skin potatoes, green bean almondine, coffee, hot tea and iced tea and for dessert, and the Sandusky Yacht Club's famous warm bread pudding.
7:00    Leslie Korenko presents a program on historic Kelleys Island
8:00   Drawing for Silent Auction
OUR GUEST SPEAKER THIS YEAR WAS – LESLIE KORENKO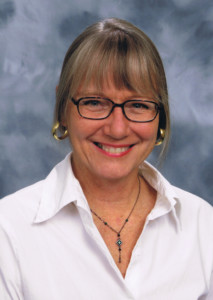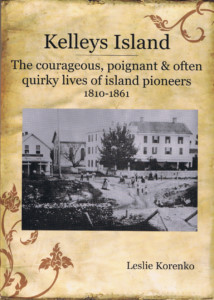 ECHS Board Member, Leslie Korenko will present a slideshow about Kelleys Island, featuring historic photos and some interesting stories about the Island's people and events. Leslie is the author of six books about the extraordinary history of Kelleys Island (that little island in Lake Erie). She is on the Board of the Kelleys Island Historical Assoc. and the Erie County Historical Society. She has written for the Ohio Genealogy Journal and the Ohio Civil War Genealogy Journal and has presented her slideshow to area libraries, museums and various community groups. Her books received the Henry Howe award for outstanding Ohio history book.
     Her presentation was spirited and interesting and she fielded lots of questions, many of which really tested her knowledge of the Island's history.
THE SILENT AUCTION – Our thanks to Mary Ann Groot for organizing and presenting 10 wonderful and varied gift baskets. Bidding was spirited and everyone went home happy.