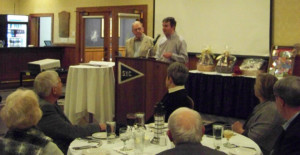 OUR 2022 ANNUAL MEETING was held on Sunday, November 13 with guest speaker Jeremy Angstadt.
THE PROGRAM – In 1924, downtown Sandusky was struck by a tornado. This program followed the path of the tornado in pictures, identifying the businesses that were damaged, and the immediate aftermath of the storm in town. The hardest hit area was immediately downtown, including the Sandusky Yacht Club which hosted our meeting. The clubhouse was demolished during this tornado.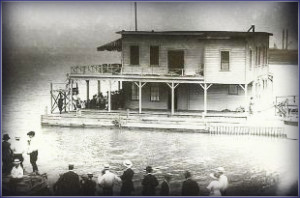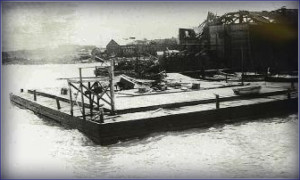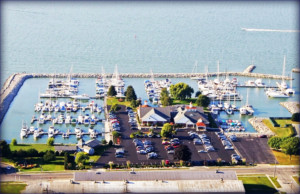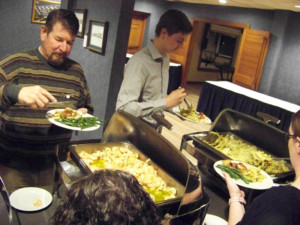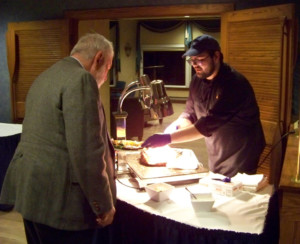 THE FEAST – Oh how we feasted! The amazing Commodore Buffet did not disappoint. House salad, dinner rolls, coffee, hot tea, iced tea, Carved top sirloin, seafood scampi, green beans almondine, roasted redskins, and veggie pasta and bread pudding for dessert. YUMMM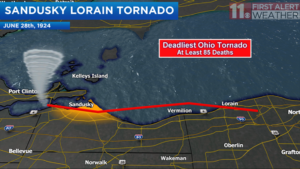 DID YOU KNOW?
The Sandusky Library has over 120 photos of this event, which lasted just minutes before moving to Lorain. The first casualty was the Columbus, a car ferry towing an automobile barge. It was near the dock with 70 people aboard. All 70 people were rescued and work began to pull all the cars out of the dock area. Jeremy followed the path of the tornado eastward, noting the complete destruction of the Sandusky Yacht Club, the waterworks, cooperage shops, multiple shoreline buildings, and the partial destruction of the Mack Iron Works. Several of these businesses tried to rebuilt, but within 6 years, went out of business. Since this occurred on a Saturday when most businesses were closed, only 4 people were killed. Residents of Lorain were not so lucky. The Sandusky Library has a great summary of this event on their Blog.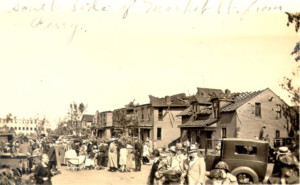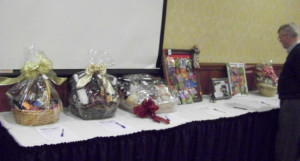 THE SILENT AUCTION
There were 8 auction baskets including two lottery trees, and various wine and cozy baskets. The winners were: Bob Speers, Gregg Snow, John Hildebrandt, Jim Ervin, John Lippus, Ann Marie Muehlhauser, Dean Lucal, Wendy Dolyk, and Jean Rounds.
Our thanks to everyone who donated items for these baskets, including: The Crooked Tree Vineyard at Kelleys Island, The Rocky Point Winery of Marblehead, Firelands Adventure Tours, Ann Marie Muehlhauser, Mary Ann Groot, Zack Doylk, Monty Kaufman, John Hildebrandt and the Paper Moon Winery of Vermilion.
And special thanks to Mary Ann Groot for pulling these all together as she was leaving for a well-deserved vacation!
OUR SPEAKER –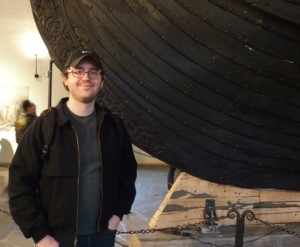 Jeremy Angstadt, Museum Services Manager for the Sandusky Library and Follett House Museum, is originally from Southeastern Pennsylvania. He graduated from Pennsylvania State University with an undergraduate degree in history. Jeremy graduated from Villanova University with a master's degree in public history. He has worked at Eisenhower National Historic Site, Independence Seaport Museum, Valley Forge National Historic Park, and Slate Run Living Historical Farm Metro Park. Jeremy has been with the Sandusky Library for a bit over five years.