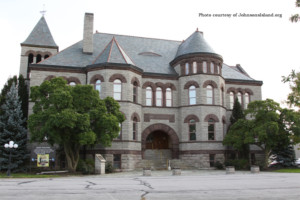 JOHNSON'S ISLAND
Ohio Veterans Home Museum
3416 Columbus Avenue, Sandusky Ohio 44870
(419) 625-2454, ext. 1447
Located in the historic I. F. Mack Building at the Ohio Veterans Home, the museum houses an outstanding collection of photographs, documents, weapons, maps, and other military artifacts from the Civil War through Iraq and Afghanistan, including a special display of Johnson's Island Confederate Prison artifacts. We suggest calling first as this museum may be closed.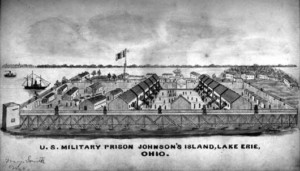 Johnson's Island Preservation Society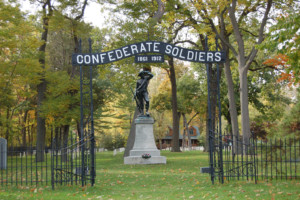 Johnson's Island Confederate Prison Cemetery
Gaydos Road (off Bayshore Road), Marblehead, Ohio – note this site is located in Ottawa County
National Park Service: https://www.nps.gov/nr/travel/national_cemeteries/ohio/Confederate_Stockade_Cemetery.html
The Johnson's Island Confederate Cemetery is the final resting place for 206 Confederate officers. These men died in captivity during the period when the island was used as a prisoner of war facility, 1862-1865. A statue of a Confederate soldier facing south by sculptor Moses Ezekiel was erected by the United Daughters of the Confederacy Cincinnati Chapter in 1910.
The cemetery is maintained by the U.S. Government, Department of the Interior, the National Park Service.
The cemetery is open daily year-round and there is no admission fee; however, access to the island is via a causeway and there is a nominal toll per vehicle.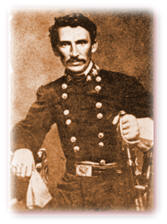 Try this link for more information about Johnson's Island Prison
Friends and Descendants of Johnson's Island Confederate Prison: https://johnsonsisland.heidelberg.edu/index.html
[email protected]
Maybe they can help you find out more about your ancestor that was imprisoned on Johnson's Island or served as part of the guard. There are links to activities, archeological digs and other resources on this site.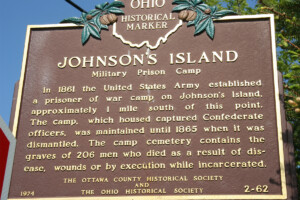 This marker is not actually on Johnson's Island, but at the intersection of Gaydos Drive and Bay Shore on the south side of the Marblehead Peninsula.