VERMILION & BROWNHELM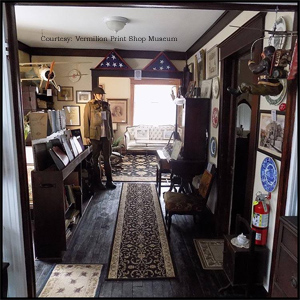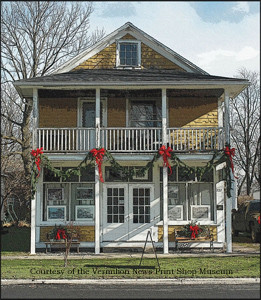 VERMILION NEWS PRINT SHOP MUSEUM
is now the Vermilion History Museum
727 Grand Street,  P O Box 437, Vermilion OH 44089
(440) 967-4555
http://www.vermilionohio.org/
Facebook: https://www.facebook.com/VermilionNewsPrintShopMuseum
And check out this channel https://www.youtube.com/channel/UCKRWnvI_wKeYZmjUefCQeKw much of the content from the website is now online – loads of fun viewing.
Located in Vermilion's Harbour Town 1837 Historic District, this museum was the former home of Vermilion's weekly newspaper 1905-1964. The museum houses two linotypes and four letter presses as well as a collection of Vermilion photographs, signs, and other materials.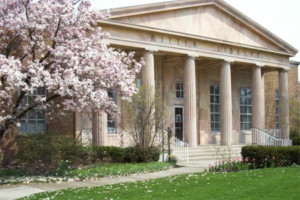 THE RITTER PUBLIC LIBRARY & ARCHIVAL SOCIETY
5680 Liberty Ave., Vermilion, OH 44089
440-967-3798
https://ritterpubliclibrary.org/
eMail: [email protected]
Facebook: Ritter Public Library
Libraries have often become the leading collector of historic information about a community. As a result, sites like the Ritter Public Library often contain enormous historical resources. Here are just a few of the many interesting links on this site.
Stories of Vermilion – the main page for exploring Vermilion's history
Buildings on the National Historic Register
Walking Tour of Vermilion
Vermilion Captains Homes tour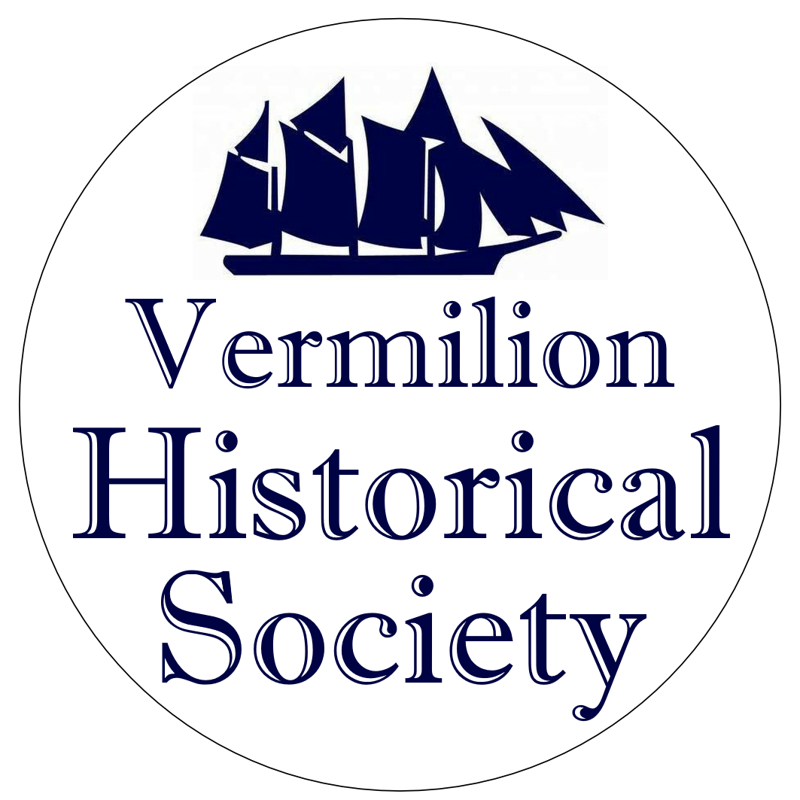 VERMILION AREA ARCHIVAL SOCIETY
727 Grand Street, Vermilion, Ohio 44089
https://www.vermilionhistory.org/ 
eMail: [email protected]
The Vermilion Historical Society diligently works to preserve and protect the fascinating history of Vermilion, Ohio by cataloging collections of historical documents, photographs and artifacts. The Vermilion History Museum promotes an appreciation of Vermilion's history through featuring historical artifacts and photos available for public viewing in Vermilion, Ohio's historic downtown, Harbour Town.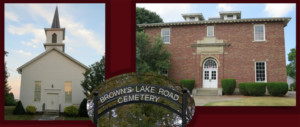 BROWNHELM HISTORICAL ASSOC.
1940 North Ridge Rd.
Vermilion, Ohio 44089
www.brownhelmhistory.org
Email: [email protected]
@brownhelmohio
Facebook: Brownhelm Historical Assoc. 
The Brownhelm Historical Association (aka BHA) was formed in March 1993 as an organization dedicated to preserving the rich history of the people, places and events of the area. In the past 20 years the BHA has managed to reclaim and restore the Lost Cemetery on Lake Rd. in Vermilion, now known as Brown's Lake Road Cemetery after Brownhelm's founder, Col. Henry Brown. The lovely German Reformed Church was given to the group by its last four members and is now the Brownhelm Heritage Museum. The current mission is the restoration of the brick Brownhelm School on North Ridge Rd.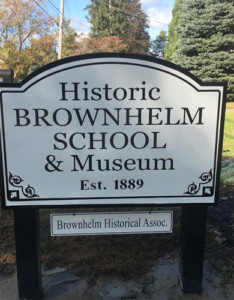 The Brownhelm Heritage Museum at 1355 Claus Road, Vermilion (on the south edge of the city). Built in 1870, it was formerly the German Evangelical and Reformed Church and was given to the association by its last three remaining members. The church was restored and it now houses many artifacts of Brownhelm history.
The 'lost forgotten cemetery' located at 1863 Liberty Ave, Vermilion, is no longer forgotten. Through much time and legal effort, the BHA managed to gain ownership to protect, renew, maintain and honor the cemetery site. Now known as Brown's Lake Road Cemetery, it was named after Col. Henry Brown, founder of Brownhelm and who established the first 'burying ground' in the new township. His daughter Charlotte Brown, young wife of Ezekiel Goodrich, was one of the first to be buried there and where many of Brownhelm's early settlers were laid to rest, including a Revolutionary War veteran, Bildad Belden.
Did you know? Vermilion's Old Town Hall houses a hidden treasure. Built in 1883 and completed in 1884, Old Town Hall was the center of the village of Vermilion governm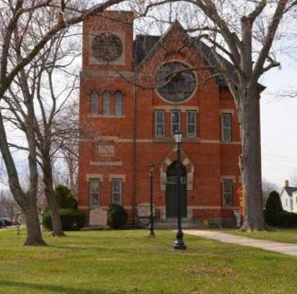 ent for over a century. It is one of just a few large historic buildings left in the village and is on the National Registry of Historical Places. At one time, the red brick building on Main St. houses council meetings, the Vermilion Police Dept. and administrative offices.

However, it had a much more colorful past! In addition to the jail, meeting rooms and offices on the first floor, it has a first floor ballroom and an elegant second floor Opera House. Legend says, it is the home of two ghosts, a lady in white and a little boy.
The Opera House is a hidden treasure, complete with original curtains, polished wooden chairs, ornate woodwork, and stained glass windows. For over 100 years it was used for concerts, variety shows, theater productions, medicine shows, traveling minstrel shows, prize-fighting, and more. It seated 420 people and was used until the Great Depression. Jim Chapple, president of the board of the Harbourtown Fine Arts Center said it is one of the only remaining 'hemp' theaters because all of the curtains and backdrops are raised and lowered using help ropes.  (Thanks to Maggie Kelch for Leisure Living Magazine)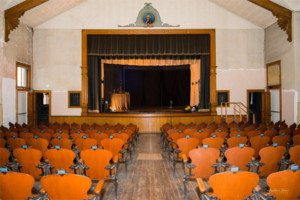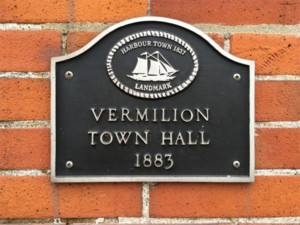 A FEW MORE LINKS YOU MIGHT BE INTERESTED IN:
The Vermilion Chamber of Commerce has a nice page about the history of this city: http://vermilionchamber.net/home/history-of-vermilion/
Vermilion History – This website has a nice collection of articles and photographs relating to the history of Vermilion. Vermilionohio.org and https://www.vermilionoh.us/visitor-info/vermilion-history/
Vermillion River Reservation – Lorain County Metroparks – Learn about the Vermilion-Lorain Water Trail, the river's natural history and the history of Brownhelm. This was the first park in Lorain County Metro Park system. www.metroparks.cc/vermilion_river_reservation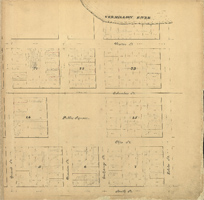 OLD MAPS of this area can be found HERE.
BOOKS
Oulanie Thepy, The Golden Age of Harbor Town, Vermilion 1837-1879, Thomas A. Smith, Northwest Ohio – Great Lakes Research Center, 1973.
The Way It Was, Betty Trinter, Norwalk, Ohio, 1976.
Brownhelm: Its School and Its People by Audrey (Judy) Reichert
Dr. Betts: A Man of Uncommon Class Dr. & Rev. Alfred H. Betts His Life and Times (1786-1860) by Paul K. Betts
James Harris Fairchild (or Sixty-Eight Years with a Christian College) by Albert Temple Swing, Professor of Church History in Oberlin Theological Seminary (1907)
The History of Lorain County by the Williams Brothers (1879) John Mercer Langston
From the Virginia Plantation to the National Capitol by John Mercer Langston (1894)
John Mercer Langston and the Fight for Black Freedom 1829-1865 by William Cheek and Aimee Lee Cheek (1996)
The Sword and the Broom by Linda Salisbury, Louisa County, Virginia (2016)